So last Friday night, for our awesome 5th wedding anniversary (yay!!) we went down the coast to see...
BOYZ II MEN
!!!!!!
:)
(I know, the title of this post may have given this away a little)
A few months ago I heard they were coming, and when I looked it up tickets had JUST opened, so I immediately bought them!! THEN I called James, hoping he hadn't already booked us into something else. Thank goodness he hadn't! :)
We love Boyz II Men :) I have actually seen them in concert already... twice... but James had never seen them in concert, and we always said if they ever came back we'd go, so awesome that it happened to be on the day of our anniversary!! Perfect :)
For my own personal record (which is really what me writing on this blog is about!) here are all the concerts I've ever been to... in chronological order.. because I like that :)
2005 Boyz II Men
With Anitapee :)
Awesome, of course!
2006 Boyz II Men
With Briony :)
(they came 2 years in a row! They're SO great!!)
2007 Keith Urban
With Tammy :)
Keith knows how to throw a concert - he rocks!!
2007 Lionel Richie
With James - honeymoon date!!
I actually bought the tickets when we'd just been dating for a little bit, but I figured we would either be still dating or engaged or something by the time the concert came around - lucky! :) Lionel Richie, was amazing, and we loved, loved it!
2010 Tim McGraw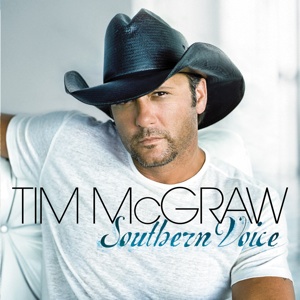 With Tammy - he was awesome, but cut, cut, cut the 3 preshows!!
2011 Keith Urban
With Tammy! :)
Seriously his concerts ROCK!! He's coming back in January, exactly 6 days after my due date (sigh)... so Tammy's going WITHOUT ME for the first time, sigh... At this concert I was 8 months pregnant with Ana - and we were in the 5th row! - it was AWESOME, I was sooo held back by my giant belly lol :)
2012 Tim McGraw and Faith Hill
Front row tickets with Tammy!!!
AMAZING concert experience, loved every second!!! :) Wrote about it
here
...
2012 Carrie Underwood
- with Tammy - incredible voice, awesome concert! Wrote about it
here
...
And yes, Tammy and I are the concert people. We love them. And we love country music :D
And now 2012 Boyz II Men :) - with James :)
Aren't they so cute?!!! They've been together for 21 years now, and they've definitely still got it!!
They sang on The X Factor Australia a few nights before we went to see them, and although I'd been really enjoying the X Factor, it was CRAZY how much better Boyz II Men were when they came on!
It annoyed me that they weren't even really advertised for the show - One Direction (via video link lol) and some guy I'd never even heard of got top billing. Don't people know how AWESOME Boyz II Men are?!!! And how LUCKY the X Factor contestants were to sing with them?! (SOOOO lucky lol) :) They were the first CD James had, and 1 of the first 2 Tammy (and therefore me :)) had (oh WAIT Tam! - Was that CD borrowed from one of your friends?! I just remember listening to it over and over!), so we both grew up loving their songs I guess! And they rock.
And look what they've been up to since they last visited:
Yay Boyz II Men!! :)
Anyway our date was perfect :) James had gotten off work a little early and we'd had a late lunch and outing with the girls, so we weren't very hungry for the buffet dinner at the casino before the show we'd been contemplating having. To my surprise, not only did James buy me chocolates for our anniversary - and I'm talking 3 boxes of chocolates cause he wanted to make sure he got ones I liked - he suggested we go to Max Brenner for 'dinner' before the show instead!! So we're talking 82 Days of Health now - we had an awesome pre-show dinner date at Max Brenner :) Then we went up to the concert :) I hadn't brought the camera, and iPhone cameras aren't very good (:p) so any photos I tried to take of Boyz II Men didn't really work, but here's James and I in our seats before the show, with some weird funny lighting thing happening on my neck...
We were pretty excited :) We had fun playing Boyz II Men trivia up on the big screen while we were waiting for them to come out, and when they did (sans pre-show - YAY BOYZ II MEN!!! (I hate preshows...)), they ROCKED it!! :)
Back in the day, they used to dance a lot - like, old school boy band styles, kind of motown, very choreographed, super cute. At the other 2 concerts of theirs I've been to I don't remember ANY dancing, but they did kind of a Boyz II Men through the ages thing and totally busted out the moves again, we LOVED it!! :) And those guys are seriously some of the best singers in the whole wide world - when they just chill out and sing a capella together, it's just awesome! I can't even describe how good they are. But, the best :)
As they did at the other concerts I've been to, they handed out red roses to people near the front when they sung "I'll Make Love to You", you should have HEARD them going off to 'Down on Bended Knee' - on one knee, and we all got out our mobiles to call our Mums when they sung 'Mama'! I was in a bit of despair when it was time, because I think there were too many phones going at once and I couldn't get through!! But I kept trying, and got through just in time for Mum to hear the end of the song :) Once again, they grabbed the phones off people in the front row and sang into them - can you imagine?! Sigh... :) Oh I didn't mention... we were pretty far back, because I called and requested an aisle seat cause I knew I'd be hugely pregnant and might need to get out if I was uncomfortable or cramping up or something, so although there were lots of 'closer to the front' seats available, I bought ones closer to the back. I think James was a little disappointed, but it was still awesome, and I was really, really grateful to be on the end when everyone was up and dancing, because I could stick my head into the aisle and see them dancing away on stage :)
(just thought I'd throw another pic in there - they're getting a bit old these days, but they're the old school cool guys lol :))
The only disappointment was the no t-shirt thing!! I have a Keith Urban, a Tim McGraw and a Boyz II Men shirt, and we wanted to get James a Boyz II Men shirt, but they weren't selling any!!!! The only thing they were selling was a meet, greet and photo after the show, but they were pretty pricey and we didn't buy. James said next time, we're buying lol :) I'll have to bring a better camera or it'll be wasted!! Hopefully they come back again one day soon :)
Anyway, I wish I could chuck a video up of the whole thing and share it, but I can't, sigh... I wish I did for me too, so I don't forget! But it was a fabulous concert and a perfect date :) See? Not even our bad date record could spoil these guys!!
And James? Well, stoked to have been married for 5 years and perfectly happy and in love :)
Can't wait for the next forever!!!!